A Thought A Day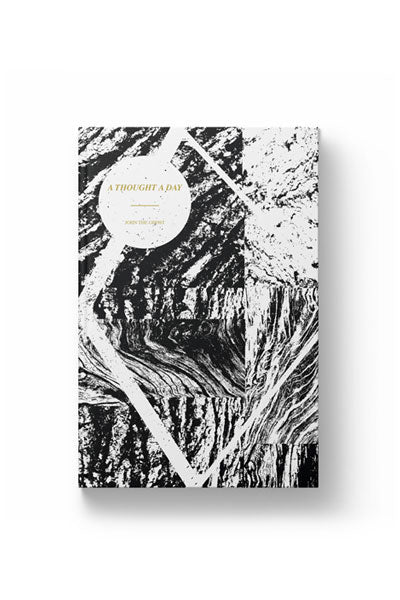 Designer: John The Ghost
About A Thought A Day.
365 pages 
Soft Cover Book
Limited Edition Foil Stamped Cover
A collection of tweets from John O'Callaghan
A John The Ghost (remix) (Emailed when your order ships)
Funny how if you simply turn your back to the crowd you'll stand out. For the last 8 or so years I have committed (more or less) to "tweeting" once a day, however long and mysterious or short and sarcastic it may be. I don't claim to possess the secret of life or the trick to being happy or the migratory patterns of the robin, I just have a brain and some thoughts, two thumbs and a twitter so I decided to just kinda stick with it. In this book, I've compiled 365 of my favorite tweets to date (that's a full year for those of you who believe in that sort of thing) for you to chew on. So, chew on, and I guess I will have to keep tweeting until I die.
Sincerely,
Your Favorite 12 Characters,
thefifthjohn